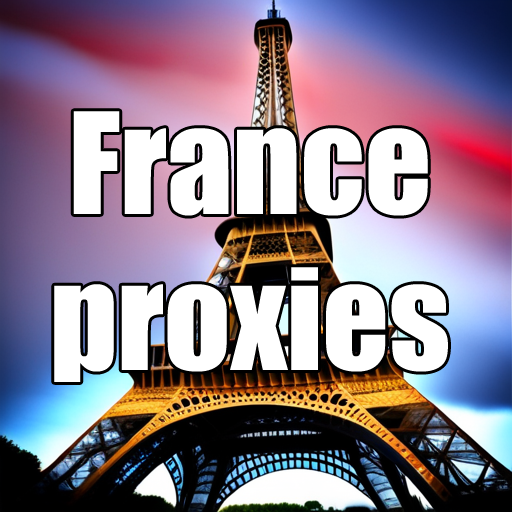 Are you tired of geo-restrictions limiting your access to French online content? Do you want to level up your online business by tapping into the French market? Look no further! Our Premium French Proxies are your gateway to an incredible online experience.
🚀 Why Choose Our French Proxies? 🚀
Unparalleled Access: Say goodbye to frustrating geo-blocks! With our French proxies, you can access websites, streaming services, and content that are typically restricted to users within France. This means you can watch your favorite French TV shows, access local news, and browse region-specific websites effortlessly.
Speed and Reliability: We understand that a slow proxy can ruin your online experience. Our proxies are blazing fast and reliable, ensuring seamless browsing, streaming, and downloading. Stay connected without any hiccups.
Enhanced Privacy: Protect your online identity and data with our secure French proxies. Your IP address will be hidden, making it nearly impossible for websites and prying eyes to track your online activities. Enjoy a safe and private online journey.
Market Expansion: If you're an entrepreneur or marketer looking to expand your business into the French market, our proxies can be your secret weapon. Conduct market research, track competitors, and access localized content effortlessly.
24/7 Customer Support: We're here to assist you round the clock. Have questions or need assistance? Our dedicated support team is ready to help you with any issues or inquiries.
Customized Plans: Whether you need a single proxy for personal use or a bulk package for your business, we offer flexible plans that cater to your specific needs and budget.
Legal and Ethical: Rest assured that our French proxies are fully compliant with all relevant laws and regulations. We prioritize ethical and responsible proxy usage.
🌟 Take Advantage of Our French Proxies Today! 🌟
Unlock the full potential of the French online world with our premium proxies. Whether you're an individual looking to enjoy French entertainment or a business aiming to conquer new markets, our proxies will empower you.
Don't wait! Join our growing community of satisfied customers and experience France like never before. Contact us now to get started with our exceptional French proxies and seize limitless online opportunities! 🇫🇷🌐