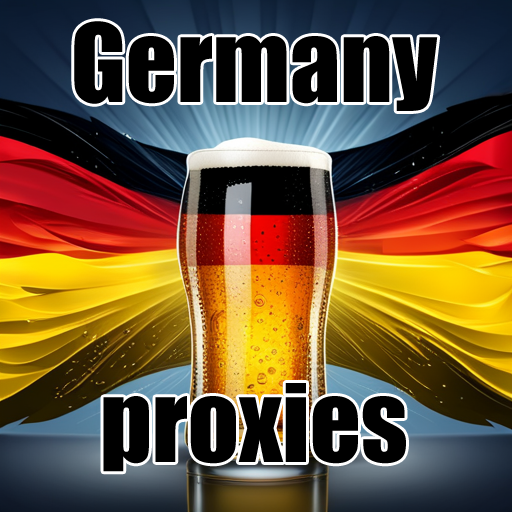 Are you tired of geo-restrictions limiting your online experience? Do you need a reliable solution to access region-specific content, conduct market research, or protect your online privacy? Look no further than our top-tier Germany Proxies!
Unlock the Power of the German Internet:
1. **Unrestricted Access:** Our Germany Proxies give you the freedom to access websites, streaming services, and online platforms as if you were physically in Germany. Say goodbye to frustrating content blocks and experience the full range of German online resources.
2. **High-Speed Performance:** We understand the need for speed. Our proxies are optimized for blazing-fast performance, ensuring smooth browsing, streaming, and downloading experiences. Say goodbye to buffering and slow connections!
3. **Data Security:** Protect your online activities and sensitive information with our secure proxies. Whether you're conducting market research, managing social media accounts, or shopping online, our Germany Proxies shield your data from prying eyes.
4. **SEO and Marketing:** If you're an SEO specialist or marketer looking to gather valuable insights from the German market, our proxies are your secret weapon. Gain a competitive edge with accurate data and analytics.
5. **E-commerce:** Expand your e-commerce reach by accessing German online marketplaces, optimizing your listings, and streamlining your operations. With our proxies, you can stay ahead of the competition.
6. **24/7 Support:** We believe in providing exceptional customer service. Our dedicated support team is available round the clock to assist you with any inquiries or technical issues, ensuring a hassle-free experience.
7. **Easy Setup:** Setting up our Germany Proxies is a breeze. We offer user-friendly guides and configurations that allow you to get started quickly, even if you're not tech-savvy.
8. **Affordable Plans:** We offer competitive pricing plans to suit your needs, whether you're an individual user or a business. Choose from a variety of packages designed to meet your specific requirements.
Don't let geographical barriers hinder your online objectives. Our Germany Proxies are your passport to a world of opportunities, enabling you to access the German internet with ease, speed, and security. Join our satisfied customers who have already discovered the advantages of our proxy services.
Ready to experience the benefits of Germany Proxies for yourself? Contact us today to get started and take your online activities to the next level. Embrace the limitless possibilities of the German internet with our reliable, high-performance proxies. Your online journey begins here!