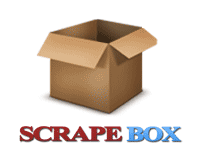 After discussing how advantageous we discuss here how to effectively utilize Scrapebox .
1. Utilize Public Proxies for Harvesting, and Private Proxies for posting (if you make enough profit from these efforts). This will increase your successful posts and avoid akismet. Using google to find out public proxies is the best and the most fast way to grab some nice working proxies.
2. Always be assured that you are heavily protected with spywares and antivirus. Run the Malware & Phishing Checker Addon which is available as a freeware online before making a post
3. It's mandatory that you filter out any bad blogs or captcha blogs. It can be done by running blog analyzer. Once done, sort by spam protection and note the last one that is YES to spam protected. Export to your harvester list, find that blog in the list and remove everything above it.
4. As they always say – Diversification is key to success , hence one should not only focus on WordPress blogs or target DoFollow's or Auto-Accept blogs. This will not look natural to Google. Hence making maximum use of worldwide sites will be always beneficial
5. I have heard lot of people saying not to bother about bing, but it is recommended to Grab yourself a Bing API key and add bing to your scrapebox. This way you can have your blog get big rank on Bing. These are ripe for the pickings as many Scrapeboxer's do not bother with this stop.
6. Again as they say – Slow and study wins the race , hence never be in haste and do not send 50,000 comments directly to your domain. This may not look great.
7. Scrapebox default the selections little slow. So, experts recommend to-let the defaults be screenshot to enhance it.
8. One should always be careful. Never directly link your money making site using google adsenses because many blogs have akismet. If you are posting 5k comments directly to it, then you may get a permanent URL ban.
9. A majority if proxy list that comes with Scrapebox are blacklisted. But successful access to them can still happen ,but it is always recommended scraping your own public proxy sources for harvesting (and definitely for posting, unless you can afford private ones which'll help with a much higher success rate). You'll have to re-harvest these proxies every day, as chances are after a big blast these will IP-blocked.
Discussed above are some of the helpful things to be able to use scrapebox effectively hence in order to ensure the success of employing scrapebox, one should follow the above mentioned tips properly!