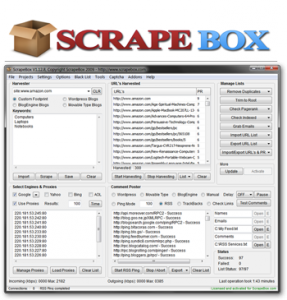 Our site, buyproxies.org you can buy private proxies for scrapebox (yes, we allow scrapebox) from USA or Europe, some clients are saying that we have the best proxies for scrapebox in the best in the world.
That is because in the past two years we have optimised our private proxies and shared proxies to the max so our clients can obtain the best from their scrapebox tool. Don't believe us, just read our reviews from the first page of our site.
Scrapebox is the most popular baclinking tool in the SEO industry. With scrapebox you can ping, harvest, post comments and check backlinks and many other features which you have in the addons but without any proxies you can't do to much because your IP will be banned very fast by Google or other sites. Here were the proxies are coming in, with the proxies you will be banned much harder because you will make less requests per each proxy so your requests seems to be the requests of a normal user.